June 23-26
Fringe festival
Downtown South Bend
The South Bend Civic Theater will host the Fringe Festival, which runs over the weekend in South Bend.
Over 25 unique artists will perform multiple times over four days, spanning a wide range of artistic disciplines including theatre, music, comedy, dance and more. South Bend Fringe celebrates the work of independent artists.
For more information and show times visit https://southbendfringe.com/
June 24
19:00
Janet Oak signing a book
Barns in Nappani
1600 W. Market Street
Jeanette Oke, best-selling author of When the Heart Calls, will travel from Canada to Nappani to attend The Round Barn Theatre's original music scene, When the Heart Calls: The Musical, based on her award-winning book.
Prior to the screening on Friday night, Oke will be signing autographs at The Barns at Nappanee from 4:30 pm to 5:00 pm, part of a special Hearties VIP weekend dedicated to hardcore fans of the Hallmark series. Oke will also attend a production of the musical at the Round Barn Theater on Friday night.
Performances take place every week and continue until Saturday, July 2 at the historic Round Barn Theater at The Barns in Nappany, 1600 W. Market St., Nappany.
Ticket prices range from $15.95 to $37.95, with $69.95 dinner packages available for dining at the restaurant.
Barnes Restaurant. For more information or to purchase tickets, please contact the box office at 574-773-4188, ext. 206.
June 24
7:30 p.m.
Hodgetwins
Lerner Theater
410 S. Main St., Elkhart
The Hodgetwins, also known as the "Conservative Twins", are an American comedy and conservative political commentator duo consisting of twins Kevin Hodge and Keith Hodge. The twins started out as YouTube bloggers, but in 2016 they also became involved in live comedy shows.
Tickets for their concert at the Lerner Theater cost between $45 and $60 each.
For more information or to purchase tickets, please contact the Lerner Theater box office at 574-293-4469.
June 26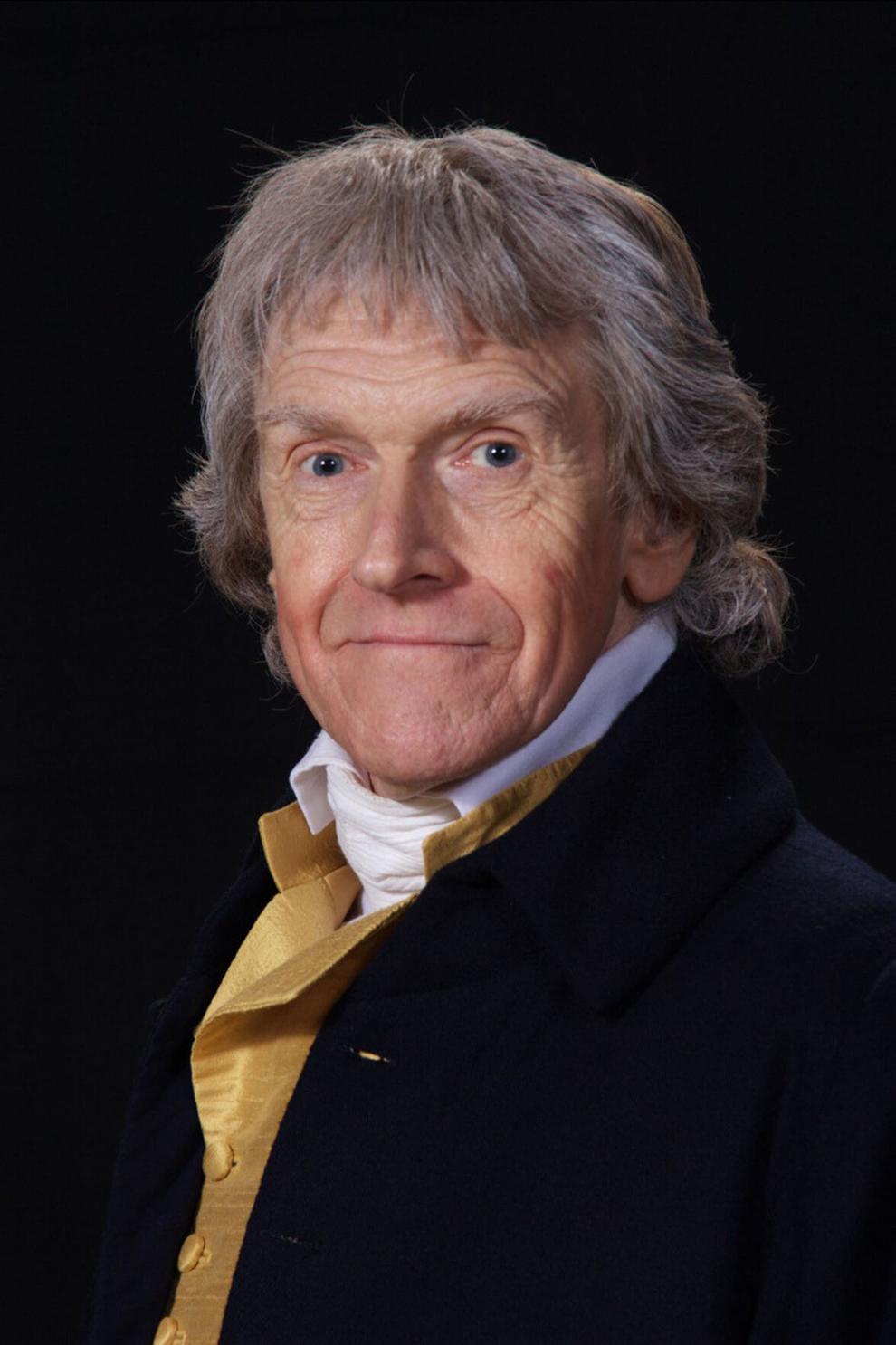 16:30-17:30
"Meeting Thomas Jefferson"
Wawashi High School Auditorium
1 Warrior Path Building 1, Syracuse
World-famous Thomas Jefferson reenactor J.D. Sutton will perform in Thomas Jefferson in his old age. Jefferson, aged 77 at the time of the speech, looks back on his life, reflecting on his service to the country and what he has been able to achieve, as well as what has yet to be done.
The performance is free to attend and is organized by Chautauqua-Wawasee.
The program serves as a prelude to the Fort Wayne Philharmonic's Patriotic Pop Concert later in the evening.
June 26
7:30 p.m.
Fort Wayne Philharmonic Patriotic Pop Concert
Oakwood Resort
702 E. Lake View Road, Syracuse
Grab a sun lounger or blanket and enjoy a free concert by the Fort Wayne Philharmonic dedicated to America.
At the patriotic concert, the orchestra will perform famous patriotic pieces such as "Star Banner", "Salute of the Armed Forces" and "1812 Overture", as well as several more unique interpretations of patriotism, including "Theme from Jurassic Park". "," Scherzo for X-Wings from "Star Wars: The Force Awakens" and "Selections from Apollo 13".
July 1
17:00 – 21:00
Celebrate the Goshen Car Show
Downtown Goshen
Registration for the Celebrate Goshen Car Show during the Friday First of July event is now open.
The registration fee is $15 per vehicle and all participants are eligible to win one of the evening's awards. Awards: Best in show, People's Choice, Import, Antique, Custom, Muscle and Motorcycle.
Parking spaces will be allocated on a first come, first serve basis.
July 6
13:30
Competition of Elegance in Kopshaholm
Historical Museum
808 W.Washington St., South Bend
Insights in History offers a presentation on Fernwood Botanical Gardens presented by their Director of Education Michelle McCosky. This special tour covers the past, present and future of this beautiful garden. The garden, located in Niles, Michigan, was established by Kay and Walter Boydstone in 1941 and now covers 105 acres. It still continued to thrive over the years, expanding into the outdoors and even indoor educational spaces.
This event offers a guided tour of another well known space, Oliver's Historic Garden.
Reservations are required by July 5th.
Admission is $3 or $1 for members.
For more information, call 574-235-9664 or visit www.historymuseumSB.org.
July 8
19:00
Steve-O Wish List Tour
Lerner Theatre, 410 S. Main St., Elkhart
Jackass star, stand-up comedian and New York Times best-selling author Steve-O presents The Lerner's The Bucket List Tour.
Every idea on Steve-O's wish list was so reckless that he didn't expect any of them to come true. Until it's time to prepare for this tour. Not only are the stunts more ridiculous than what the star is already known for, but he did them all and made a multimedia comedy show out of them.
The show is not for children or the faint of heart; The show contains sexually explicit graphics, nudity, self-harm and drug use.
VIP tickets include one reserved premium seat in the front rows, a meeting with Steve-O after the show, and one VIP strap.
July 8-16
53rd Annual Three Rivers Festival
Headwaters Park
333 S. Clinton Street, Fort Wayne
The weekend schedule will feature a variety of artists and events.
Hillbilly Casino of Nashville will take the stage on July 8th. Together with Fort Wayne frontman Nick Roulette, they combine American blues with honky-tonk, rock and roll, rockabilly and complement it with a healthy punk rock and work ethic.
On July 9th, national singer and The Voice judge CeeLo Green takes the stage with local favorite Fort Wayne Funk Orchestra & Los Galaxy.
On July 10, the showcase will feature talented musicians from across the region. Local house band School of Rock! Will perform too. Stay tuned to learn more about how to qualify to participate.
On July 11, the Three Rivers Festival Waiter and Waitress Contest returns, featuring the best and fastest servers in Fort Wayne. The drag show at the Three Rivers festival will also return to this year's program.
Brand new this year will be Beer, Bands, & Bingo, featuring The Why Store & Swimming in Sight on July 12th. Then on July 13, Bed Race returns to the festival as well as quiz night. R&B singer-songwriter, actor and dancer Ginuwine will perform on the main stage Thursday along with the Music Lovers Lounge and Fatima Washington.
On July 15, rock 'n' rollers Quiet Riot will be rocking the stage with Cougar Hunter.
On July 16, Here Come The Mummies rounds out the long weekend of the festival with an eight-piece funk rock band made up of 5,000-year-old single-minded Egyptian mummies. With performances by The Sweetwater All Stars and URB.
Tickets can be purchased at threeriversfestival.org and on the day of the event at Headwaters Park East. All tickets will be sold through eTix.
July 9
21:00
Evening with Nelly
Four Winds New Buffalo Silver Creek Event Center
11111 Wilson. Rd., New Buffalo
Nelly will perform at the Four Winds New Buffalo's Silver Creek Event Center at 9:00 am on July 9th.
Ticket prices for the show start at $79 plus applicable fees and can be purchased online starting Friday at 11:00 am. According to a press release, hotel rooms are available on the night of the concert and can be purchased with event tickets.
Tickets can be purchased online at https://www.fourwindscasino.com/newbuffalo/entertainment/event-center/. For more information about Nelly, please visit www.nelly.net.
July 15-17
Dokidokon Anime Convention
Radisson Plaza Hotel & Suites
100 W. Michigan Avenue, Kalamazoo
With familiar mainstays like Harp Twins concerts, interactive panels and a masquerade ball (this year's theme is Butlers and Maids), as well as cosplay merchandise, scavenger hunts and gaming tournaments, Doki anime convention scores far exceed this year's 2000 people could take part in it.
Celebrating its fifth year, Dokidokon's celebrity lineup includes GK Bowes, Sarah Wiedenheft, ChiRiGirls, Heirfclouds, Sew Excited Cosplay, Shockolate, Energy Cosplay, the Harp Twins, Convention Foam Fighting, The Adventure Group and LaPetitePapillion Maid Café, as well as DJs Hazmatiq, DJ. 0s0 and DJ Roku Namako.
The full schedule of events will be available at www.dokidokon.org, as will pricing information. For more information, please send an email to info@dokidokon.org.
July 16
21:00
Lynn Rimes
Four Winds' Silver Creek Event Center
11111 Wilson Rd., New Buffalo, Michigan.
Grammy Award-winning singer-songwriter, actress and writer Leanne Rimes has announced her upcoming 'The Story… So Far' tour in support of her 25th year in music and her upcoming album 'God's Work'.
"The Story… So Far" chronicles Rhimes' impressive career over the past 25 years and provides insight into her new music. Over the past year, the singer-songwriter has celebrated her milestone 25 years as a recording artist, celebrating the release of her debut album Blue, which has had a lasting impact on the music industry. Following the release, Rhimes received her first Grammy Award at the age of 14, making her the youngest solo artist to win to date. To mark this moment and celebrate Leanne's milestones, the tour's set list will feature her greatest hits as well as new, unreleased music from her forthcoming album, "God's Work", due later this year.
Ticket prices at the Four Winds Casino range from $65 to $85 plus applicable fees and can be purchased online at www.fourwindscasino.com/newbuffalo. To keep up to date with LeAnn's upcoming projects, visit https://leannrimes.com/
July 22
21:00
Pat Benatar and Neil Giraldo
Four Winds' Silver Creek Event Center
11111 Wilson Road, New Buffalo, Michigan.
Pat Benatar is a four-time Grammy Award-winning, classically trained mezzo-soprano. During the 1980s, Benatar had two RIAA-certified multi-platinum albums, five RIAA-certified platinum albums, three RIAA-certified gold albums, and 19 top 40 singles, including a top 10 hit, "Hit Me With Your Best Shot", "Hit Me With Your Best Shot". Love is a battlefield", "We belong" and "Invincible".
Neil "Spider" James Giraldo, a professional musician, producer, arranger and songwriter for over four decades, changed the face of the pop charts throughout the 1980s with his collaborator, muse and wife, Pat Benatar. More than just an explosive Steel guitarist, Giraldo's 100 arrangements include collaborations with Benatar, John Waite, Rick Springfield, Kenny Loggins, Steve Forbert, The Del Lords, Beth Hart and countless others. An innovative vision helped him create Benatar's signature sound right from the start.
For more information about Pat Benatar and Neil Giraldo, visit www.benatargiraldo.com.
Tickets for the Four Winds Casino show can be purchased online at www.fourwindscasino.com/newbuffalo.
July 30
10:00 – 15:00
ART on the street
Michigan Street, downtown Plymouth
Artists, artisans, creatives, food vendors and non-profit organizations are invited to join the Heartland Artists Gallery for their eighth annual ARTS in the Street festival. Applications from suppliers are accepted until July 1.
Any questions can be directed to Anna at heartlandartistsgallery@gmail.com or by phone at 574-316-0264. To register as a seller, please visit https://heartlandartgallery.com.
.